Churchill Mortgage Welcomes Industry Veteran, Kisha Weir
< Back to Articles | Time to Read: 5 minutes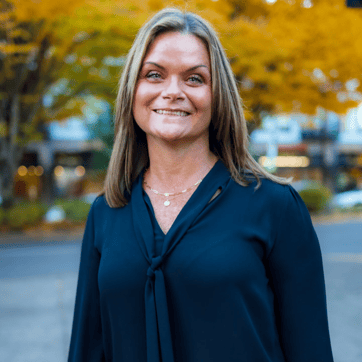 Churchill Mortgage is thrilled to announce Kisha Weir as Vice President of Sales, Northwest Region.
A veteran of the industry, Kisha's reputation precedes her. She brings a high level of knowledge, experience, and commitment, paired with a heart to build up those around her. She thrives on knowing that she can make a positive impact and we are excited to have her join the Churchill family!
"In addition to being a natural servant leader with a proven track record of developing profitable branches throughout the West Coast, Kisha has an undeniable desire to invest in people," said Kevin J. Hanna, President of the Churchill Mortgage Pacific Northwest Region.
"We're assembling the dream team to create something that hasn't been seen or done before in the mortgage industry, and Kisha is a huge part of this initiative. She displays a strong commitment to her growing team and strives to empower them. This ultimately enables teammates to achieve both personal and professional goals. Our 'people over profits' approach, commitment to debt-free homeownership, and creation of a truly revolutionary platform will propel Churchill Mortgage to the top as we keep our clients and customers top-of-mind."
"There's a lot of things to be down about right now, but Churchill is embracing this time in our industry. They aren't seeking safe harbor, they're on the offense and have such a bright approach. The team at Churchill views this as a time of opportunity and a chance to take market share and grow. It was easy to choose Churchill Mortgage because of that. This period is cyclical, and it will pass. What companies do during times like this dictate how they'll come out on the other side. Churchill Mortgage embodies all that positivity," shared Weir.
Kisha has been married for 28 years. She has two children—Bailey, 24, who is married and a recent homeowner, and Aly, 22, who is a senior at the University of Oregon. She and her husband have a rescue dog named Lucy and live in Gig Harbor, Washington.
Welcome to the team, Kisha!