Why Churchill?: Churchill Mortgage Pacific Northwest Region
< Back to Articles | Time to Read: 5 minutes
We are asked all the time, "Why choose Churchill when there are so many mortgage companies out there?" The answer is easy. We are different – in a big way. So different, in fact, that we want to help clients get out of debt and ultimately be mortgage-free! Have you ever heard a lender say that before? This counterintuitive mindset helps us reach new levels of inspiration, purpose, and heart for our employees, customers, and partners across the U.S.
A Chance Phone Call
Kevin J. Hanna, Executive Vice President of the Northwest Region, and Jeff Miller, Vice President of the Northwest Region for Churchill Mortgage have known each other for over a decade. They knew from the beginning there was a synergy between the two of them that had the potential for a long-term partnership.
A little over five years ago they were able to team up and be an integral part of the growth of another mortgage company. If you've ever heard the famous quote from Roman philosopher, Seneca, "Luck is what happens when preparation meets opportunity" ... this is exactly what happened with Kevin and Jeff in late 2018. Both felt they had done all they could at their previous company and prepared to venture out on their own when a chance phone call introduced them to Churchill Mortgage. Neither Kevin nor Jeff had any idea how this phone call would change how they do business with home buyers in the Pacific Northwest region for years to come.
These two long-time mortgage professionals, who know the industry in and out, found the perfect fit together and with a company who shares values. "I didn't even know a mortgage company with a true moral compass even existed. One that truly put people before profit and cares about the long-term financial success of clients," shared Kevin.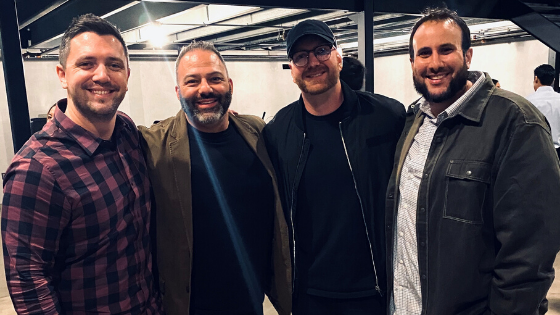 Kevin and Jeff soon found out what Churchill Mortgage stood for—treating customers like family, not files and the importance of investing in relationships to leave people better for the encounter.
"I have been in the mortgage and finance business for over 40 years, and have found it is really a 'people' business where there needs to be a relationship of trust," explained Churchill Mortgage founder, president, and CEO, Mike Hardwick.
Expansion Efforts
Kevin and Jeff officially joined the Churchill Mortgage team in early 2019 and started building out their branches. Their Pacific Northwest regional hub opened in Lake Oswego, OR and was soon followed by local branches in Gearhart, Portland, Salem, Lincoln City, Astoria, and Bend, OR; Tri-Cities, Renton, Spokane, Deer Park, Auburn, and Eatonville, WA; and Anchorage, AK. And a new branch in Newport, WA is coming soon!
"Churchill Mortgage believes in putting people over profits and strives to provide a world-class experience for not only its borrowers, but its real estate and industry partners as well," said Kevin Hanna. "I look forward to furthering our ideals and leading Churchill's growth efforts throughout the Pacific Northwest."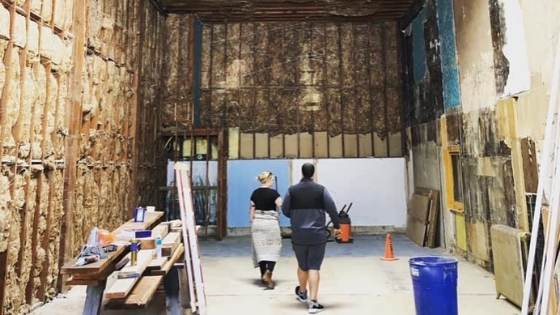 Giving Back
Churchill's Pacific Northwest team is passionate about giving back to local communities. So much so that we've partnered with Salem, Oregon-based Sackcloth & Ashes to create a closing-gift program with meaning and a purpose. This initiative has seen every Churchill Home Loan Specialist in the Pacific Northwest commit to providing a Sackcloth & Ashes blanket to each client who closes a loan. Additionally, because of Sackcloth's mission to end homelessness, a second blanket is donated to a local homeless shelter on behalf of the client.
"At Churchill, we believe in core values like caring, honesty, respect and love for one's neighbor," said Andrew Edwards, Marketing Program Manager, Northwest Region of Churchill Mortgage. "We're thrilled to work with Sackcloth & Ashes and supporting their initiatives."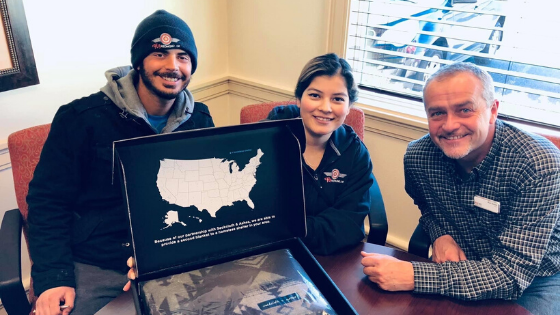 "Whether donating time or resources to local charities, families and individuals in need, giving back to our communities is one of our top priorities," said Mike Hardwick, founder and president of Churchill Mortgage. "Our partnerships with organizations such as Sackcloth & Ashes allow us to positively impact thousands of lives and, collectively, make a greater difference in our world."
To date, we have given nearly 1,000 blankets to clients and nearly 1,000 additional blankets have been donated to homeless shelters.
Our Pacific Northwest branches have also invested time and donations to many local charities and non-profit organizations throughout the region such as:
…and more!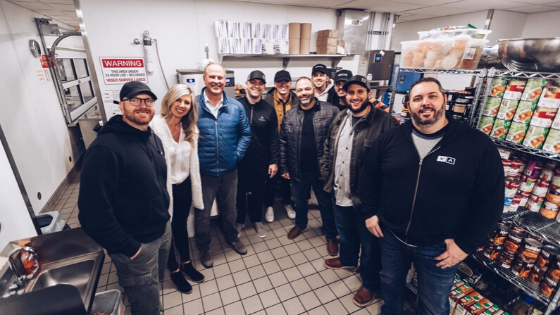 A Personalized Local Experience
At Churchill Mortgage, we are one big family. We work together from coast-to-coast to achieve the same goals for our customers. We promise to:
To help our customers make great financial decisions and guide them toward a mortgage that gives them more—more power, more clarity, and more peace through the home buying process.
To treat our customers like family, not a file. We invest heavily in relationships, not in one-and-done transactions.
To help our customers experience the real American dream of debt-free homeownership—owning your home free and clear.
"It's a matter of doing what's right no matter what," Kevin said. "Through partnerships we're developing relationships — new and ones we've had a long time. It doesn't have to be a deal tomorrow, but it could be a relationship for life."
Have questions or want to chat about your goals and how Churchill can help? Click here to reach out to us today.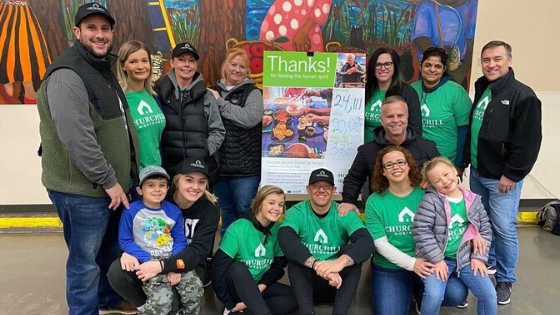 What Our Clients Have to Say
"Dana was amazing. I have a very tough schedule to work with and she made every effort to make it successful. She is a professional at every turn and will make sure you get the best loan and rate possible for YOUR situation." –Bo for Dana Gay, Bend, OR Branch

"Traci helped us get on track to buy our first home. She lined up steps to take to improve our credit and later got us approved for a loan. When the pandemic hit, things got chaotic for interest rates, but she was able to act fast and helped me secure a great deal. –Jason for Traci Benjamin for Salem, OR Branch

"As first-time home buyers, we were very pleased to have Chris by our side! He was very knowledgeable, and he took the time to make sure we understood the whole process. He was friendly, yet professional and always responded to us very quickly. We couldn't be more pleased with Chris and we will definitely be recommending him to our friends and family!" –Nancy for Chris Knouf, Lake Oswego, OR Branch

"I would highly recommend Christina and her team if you are in the market for a house. They helped me and my family through the whole process. They were available to answer any questions or help with any concerns we may have had during that time. I feel she truly cares about her customers and wants what's best for us. So, if you are uncertain or scared about buying a house, as long as you have Christina and her Churchill team, you don't have anything to worry about! Thank you, guys! –Sharon for Christina Olsen, Tri-Cities, WA Branch
Join Our Team
The Churchill Mortgage Pacific Northwest region consists of 14 offices throughout Oregon, Washington, and Alaska with over 70 team members. If you're interested in joining our team, click here for more information.
Don't forget to follow our Pacific Northwest teams on Facebook and Instagram!