Lawson H. (Mike) Hardwick, III founded Churchill Mortgage Corporation in 1992 in Brentwood, TN. With Mike's wealth of experience in the banking, financing, and real estate industries, going into business for himself was an obvious progression.

The first half of Mike's career was spent in commercial and investment banking with two nationally known firms. In the early 80's, Mike founded a condo conversion company, which grew to be one of the largest in the nation.

Shortly after the peak of that business, Mike became one of the principal founders of Franklin National Bank in Franklin, TN. Mike served as an Executive Vice President until 1992, when he founded Churchill Mortgage. He continued serving on the Board of Directors for Franklin National Bank for several years thereafter until it was acquired by Fifth Third Bank. He is also a founder and Principal Shareholder in Studio Bank and he remains on the Board of Directors.

Hardwick graduated from Gateway College (now known as Urshan College) in St. Louis, MO. where he received a bachelor's degree in Theology and Music. He also received a Bachelor of Business Administration in Finance from Belmont University in Nashville, TN., where he was a member of the university's baseball team.

Hardwick has served on many boards and committees, including Friends of the Arts Board at Belmont University and the Finance & Endowment Committee for Christ Church Nashville. He is also a founder and board member of Real Estate Services of America, Escrow Services of Tennessee, Churchill Agency, and Equity Express.

Mike is the son of L.H. Hardwick Jr., formerly senior pastor of Christ Church, which he founded over 50 years ago.
Mike is a lifelong resident of the Nashville area and is a proud father of two daughters and two sons.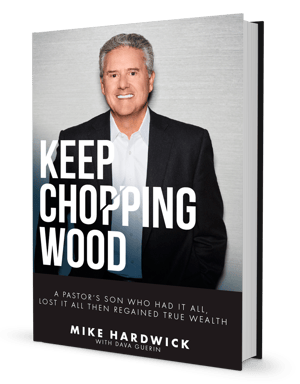 His book, Keep Chopping Wood, not only gives readers the inside story of Mike's remarkable life, but also an in-depth look into the world of business.

Buy Keep Chopping Wood on Amazon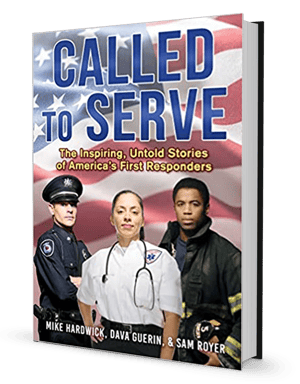 Called to Serve: The Inspiring, Untold Stories of America's First Responders tells sixteen stories of America's unsung heroes.