Buying a Home This Fall?
< Back to Articles | Time to Read: 5 minutes
As the weather begins to cool, the real estate market will remain red hot. Here's a dive into five of the biggest wins for home buyers this fall.
1. More Homes Are Coming to the Market
Earlier this year, the number of homes available for sale fell to an all-time low. In recent months, however, housing supply has started to trend up. This is good news for buyers who crave more options. Odeta Kushi, Deputy Chief Economist at First American, says:
"It looks like existing inventory is starting to inch up, which is good news for a housing market parched for more supply."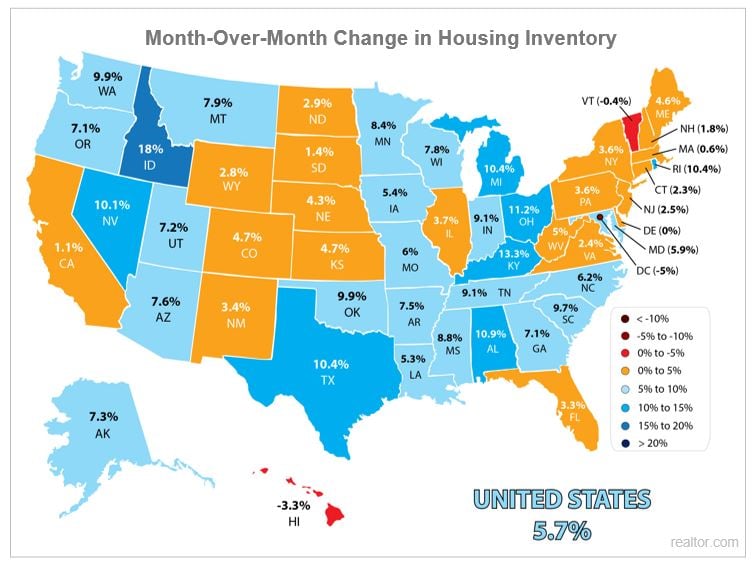 2. Buying Is More Affordable than Renting
According to data from Realtor.com, median rental prices just reached their highest point ever recorded. Let's compare today's median mortgage payment to the median rent.
The latest data on homes closed shows the median monthly mortgage payment is $1,255. By contrast, the median national rent is $1,607. That's a difference of $352 each month. If you're a renter, it may be time to consider purchasing a home so you can lock in your housing expenses for the life of your loan and avoid future increases.
3. Mortgage Rates Are Still Low
Are you tired of hearing this yet? It's still a very important point that needs to be made. Last year, we saw the lowest mortgage interest rates recorded in history as they fell below 3% for the first time ever. Rates remain incredibly low compared to the historic norm. These low rates will help boost your home buying power since it's the best way to get more house for your money.
4. Home Prices Are Appreciating
Over the past year, we've seen home prices rise across the country. And according to expert forecasts, that appreciation will likely continue through 2025. This should help you feel confident that buying a home this year is a strong long-term investment.
If you're worried about what that means for affordability today, remember that current mortgage rates help keep your monthly payments more affordable.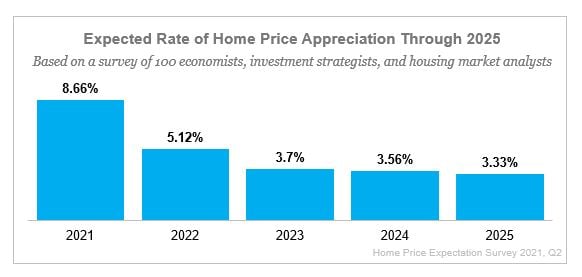 5. Change the Way You Look at the Asking Price
In the past, a home's asking price was generally the ceiling of the negotiation. Buyers would try work with a Realtor® to try and figure out the lowest price they could offer and still get the home. Usually, the outcome was the buyer and the seller would agree on a negotiated price that met somewhere in the middle.
Today is different. Homes are now selling for more than the list price, and in some cases they are selling for a lot more.
"The imbalance between robust demand and dismal availability of for-sale homes has led to a continual bidding over asking prices, which reached record levels in recent months. Now, almost 6 in 10 homes listed are selling over the asking price." - Selma Happ, Deputy Chief Economist at CoreLogic

You may now need to change the way you look at the asking price of a home. Instead of looking at the asking price as the ceiling of negotiations, think of the list price of the house as the minimum the seller will accept in many cases and plan accordingly.
A Churchill Home Loan Specialist can help you prepare for the current home price appreciation ahead of time. You'll walk into negotiations with a solid plan of how much you can afford and what your budget is so you don't get in over your head.
Hang in There, Home Buyers!
So, if you're looking for a home to buy but are having trouble finding one, stick with it! Today's low interest rates are still in your favor, and as more houses become available, you'll have more options to choose from! The key is to stick with your search and be ready to act immediately once you find the right home for you.