Churchill Mortgage Sees Growth in 2020 Due to Customer Demand
< Back to Articles | Time to Read: 5 minutes
2020 brought a lot of surprises and unforeseen circumstances to the world. One bright light through the year was the housing market and its ability to rebound quickly as United States experienced economic and social struggles due to the COVID-19 pandemic.
The housing market has seen record growth, even after briefly being put on hold in the spring months. As we look back at 2020, historically low interest rates helped homeowners take advantage of refinance opportunities and home buyers take advantage of purchase opportunities.
These market conditions fueled growth in the mortgage industry, and Churchill Mortgage was able to hire at a rapid pace. In fact, Churchill doubled the number of employees from 2019, to help meet the needs of our customers. As a company, Churchill Mortgage experienced 100% growth in volume in 2020.
"Thanks to our team of hardworking, caring employees and innovative services, we were able to help our customers capitalize on the low interest rate environment and guide them through refinancing and purchasing new homes. 2020 was an unprecedented year and we are proud of how we handled the uncertainty for both our employees and customers. We look forward to continued success in 2021 and beyond," stated Mike Hardwick, President, CEO, and Chairman of the Board, Churchill Mortgage.
2020 Awards
Tennessean "Top Workplace" Award for the 8th consecutive year
Tennessean "Best of Music City" Award
The Best & the Brightest Award
Giving Back in 2020
Churchill Mortgage was blessed to able to give back to communities throughout the United States in 2020. We were able to:
Work with Sackcloth & Ashes to help with their "blanket the United States" campaign. We were able to provide 20,000 blankets to local homeless shelters. Click here to learn more.
Give back to local communities with our "Pay It Forward" Christmas campaign.
Work with our very own Churchill Foundation to give back in various ways from donating both time and money to food banks, homeless shelters, first responders, small businesses, veterans and hometown heroes.
Host giveaways for Churchill social media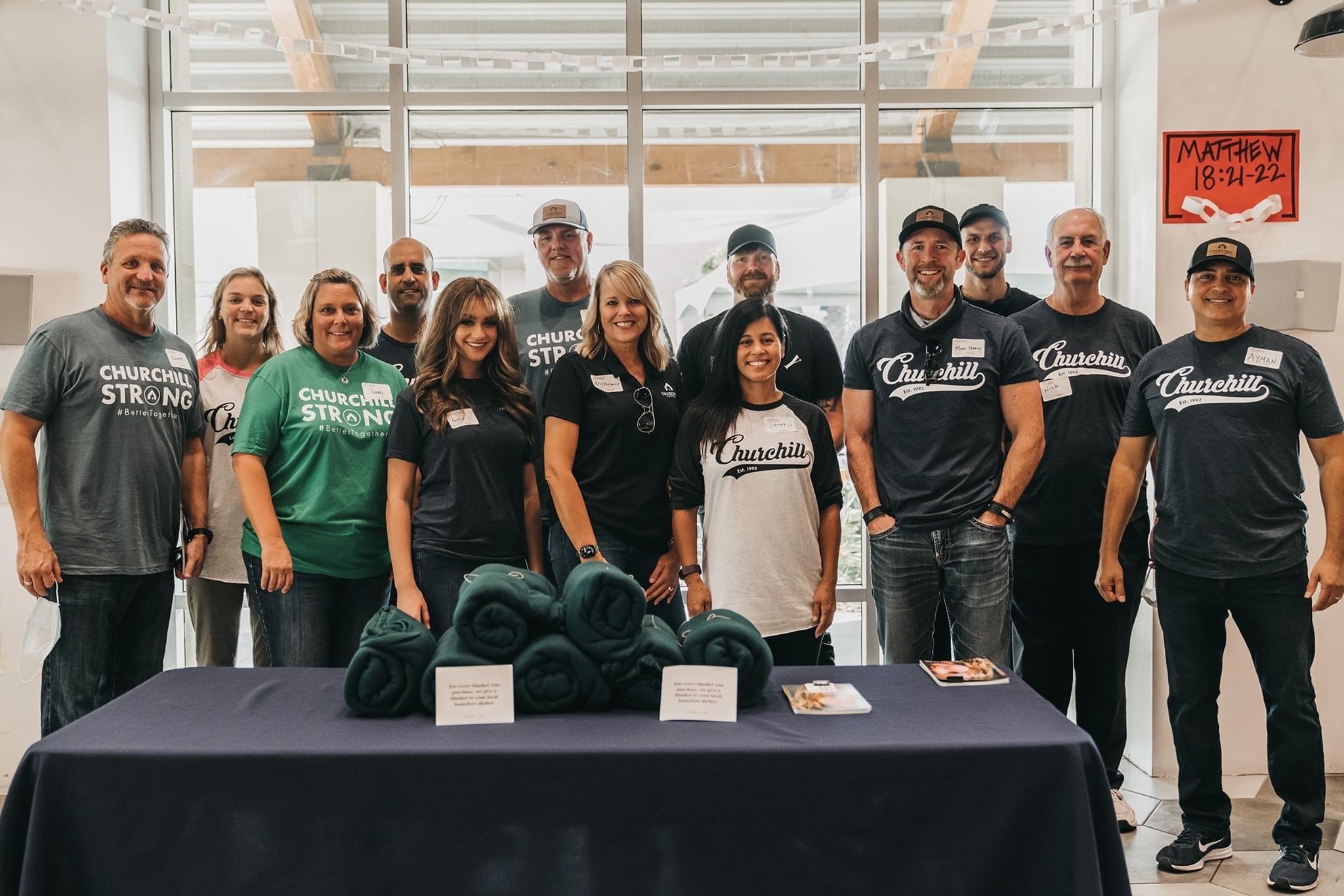 What to Look Forward to in 2021
Continued company growth to benefit our customers with the focus of having the "heart of a teacher" (and not a salesperson). This helps to set both employees and our customers up for long-term success! If you're interested in joining our team, click here!
We want to be your lender for a better The goal for us to help you strive toward the real American Dream of debt-free homeownership whether that is through refinancing your current home to save money or by purchasing a new home with both your short- and long-term goals in mind. You deserve more than to be treated as another number or just a transaction. Investing in client relationships is important to us!
More resources for you! We are hard at work developing easy-to-use tools, best-in-class home search tools to make your life easier and finding new ways to help you save time and money.