Giving Is Important:The Churchill Foundation
< Back to Articles | Time to Read: 5 minutes
Our Churchill family has always had the heart and drive to help others. Knowing this, and having a passion for serving others himself, Mike Hardwick (Churchill's president and CEO), felt that setting up the Churchill Foundation would be a wonderful opportunity for Churchill and its employees to make a difference in our local communities and the lives of those in need.
The Churchill Foundation Board runs the Foundation. There is also an Employee Advisory Committee which is critical to the ongoing success of the Foundation in many ways. "The Churchill Foundation's Employee Advisory Committee is very important to the Foundation as we truly desire our Churchill Mortgage employees to become heavily involved in our philanthropic activities, both with their financial giving and the giving of their time. That is the primary reason I decided to develop an Employee Advisory Committee so we could solicit their thinking on non-profits we should seriously consider helping," explained Mr. Hardwick.
This Committee currently consists of 14 employees across the U.S. and meets monthly to discuss volunteer opportunities and seek out charities and organizations that could use some assistance. The Committee's recommendations are then provided to the Churchill Foundation Board who ultimately decide how to allocate its funds to benefit non-profits and charities.
The Foundation's Employee Advisory Committee is led by Shannon Morgan, Lock Desk Specialist in Churchill's home office. "The goal of the Foundation is to help where we can, whether that is through financial means or with volunteer time," explained Shannon. "I'm a fixer, so it really hurts my heart to see people struggle. Simply put, I just love loving on people in need."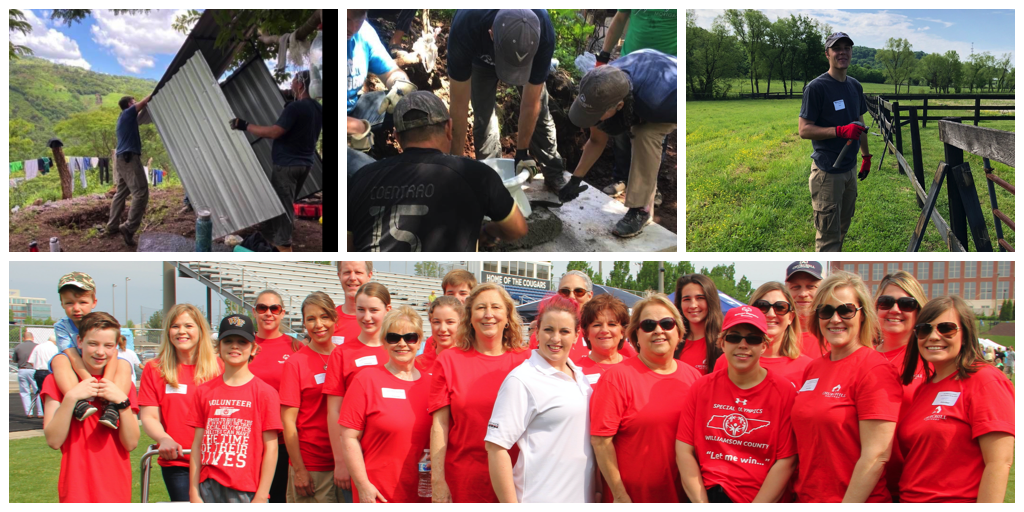 Just to name a few, here are the charities and programs the Churchill Foundation has supported throughout the years:
Good Shepherd Children's Home
Local Neighbor in Need
Meg's Moments for Life Jackets
Nashville Kiwanis Club Backpack Event
Nolensville Food Pantry
On the Dot Ministry
Our Lady of the Lake School (Scholarships)
The Angel Foundation
"Helping others in a time of need is the foundation of our business and we consider it a privilege to lend a helping hand in any and every way possible," said Mike Hardwick. "These initiatives, along with the many others going on across the state and our country, demonstrate how powerful individuals are when they work together to serve their neighbors. It's an honor to join other organizations in giving back to the community."