5 Tips for Making an Offer on a Home
< Back to Articles | Time to Read: 5 minutes
Even though the number of homes for sale is rising, it's still lower than historic norms. With this combination of low supply and high buyer demand, a multi-offer scenario is the new normal. If you're buying a home, you'll want to do what you can to stand out from the competition. Here are five things to keep in mind when you're ready to make an offer:
Tip 1: Know Your Numbers
A complete understanding of your budget and how much house you can afford is essential. That's why you should connect with a Home Loan Specialist to become a Churchill Certified Home Buyer to get your loan pre-underwritten and get ahead in the home buying process. Taking this step shows sellers you're a serious, qualified buyer and can give you a competitive edge in a bidding war.
Tip 2: Brace for a Fast Pace
According to the Realtors Confidence Index from the National Association of Realtors (NAR), the average home is on the market for just 17 days – that means from start to finish, a house for sale in today's climate is only active for about 2.5 weeks.

A skilled Realtor® will do everything they can to help you stay on top of all possible opportunities. As soon as you find the right home for your needs, a real estate professional will help you draft and submit your best offer as quickly as possible.
Tip 3: Lean on a Home Expert
While home buying may seem like a whirlwind process to you, local Realtors® and Home Loan Specialists do this every day and knows what works. That expertise can be used to give you a significant leg up on your competition. These local professionals can help you consider the right levers to pull that might be enticing to a seller, like minimizing contract contingencies (conditions you set that the seller must meet for the purchase to be finalized).
It may seem simple, but catering to what a seller may want or need can help your offer stand out. Just remember, there are certain contingencies you probably don't want to give up, like the home inspection.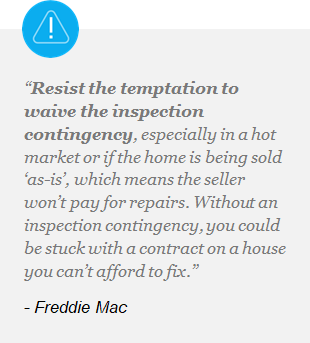 Tip 4: Make a Strong (but Fair) Offer
Let's face it – we all love a good deal. In the past, offering at or near the asking price was enough to make your offer appealing to sellers. In today's market, that's often not the case. According to the latest Realtors Confidence Index from NAR, 50% of offers were above the list price in July 2021.
In such a competitive market, emotions and prices can run high. Use a real estate agent as your trusted advisor to make a strong, but fair offer based on market value, recent sales, and demand.
Pricing your house right takes market experience and expertise.
To find the best

list price, your agent balances current market demand, values of homes in your neighborhood, where

prices

are headed, and your home's condition.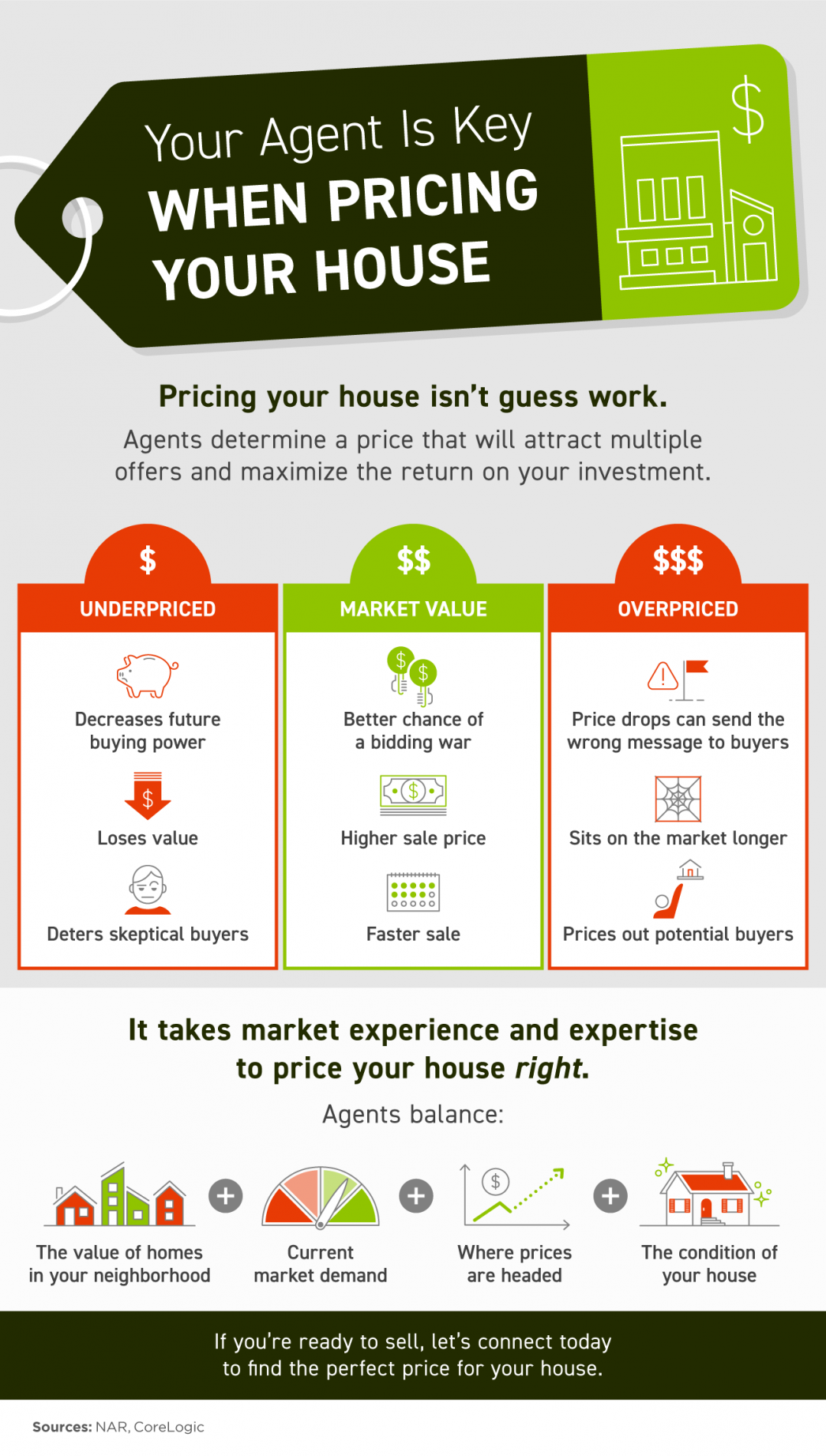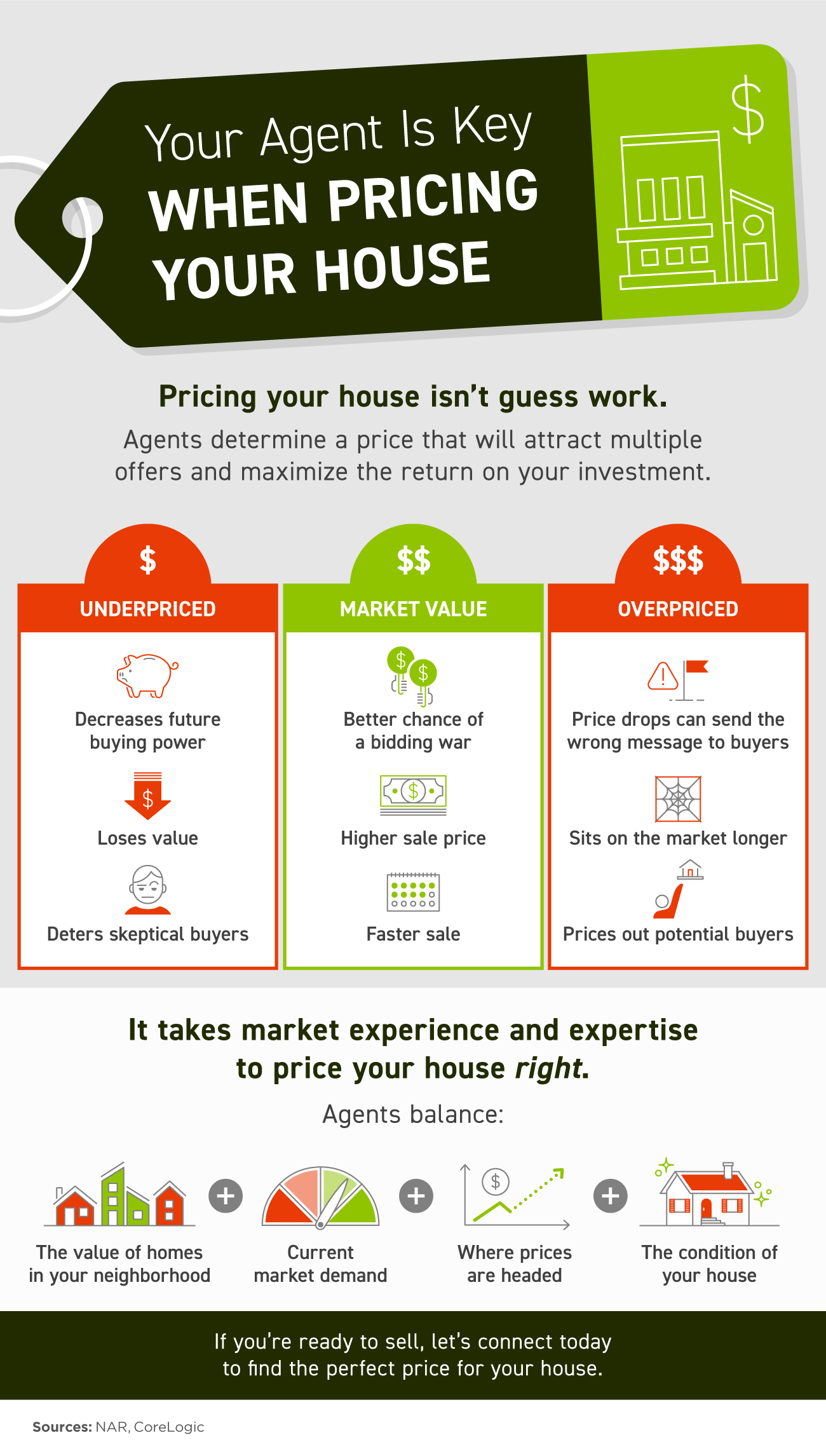 Tip 5: Be a Flexible Neighbor
If you followed tip #3, you and your real estate agent drafted the offer with the seller's needs in mind. That said, the seller may still counter with their own changes. Your Realtor® can help you understand the seller's requests and navigate the conversation, all the while keeping your best interest at heart.
Bottom Line
Today's competitive landscape makes it more important than ever to make a strong offer on a home. Let's connect to make sure you rise to the top along the way.