Still Renting? It's Time to Grow your Net Worth
< Back to Articles | Time to Read: 5 minutes
Mortgage rates and home prices aren't the only thing on the rise. Census data also shows the median monthly rent continues to go up year after year.
To escape rising rent, you may want to consider buying a home so you can lock in your monthly mortgage payment and avoid future increases. Even with housing inventory remaining low, homeownership is a much more stable long-term investment. The search is worthwhile, and the purchase will help grow your net worth as home values appreciate.
Owning a home is more affordable than renting in much of the country.
Rent is skyrocketing. The big difference between renting and owning a home is, when you rent, that rising cost benefits your landlord's investment strategy, but it doesn't deliver any sort of return for you.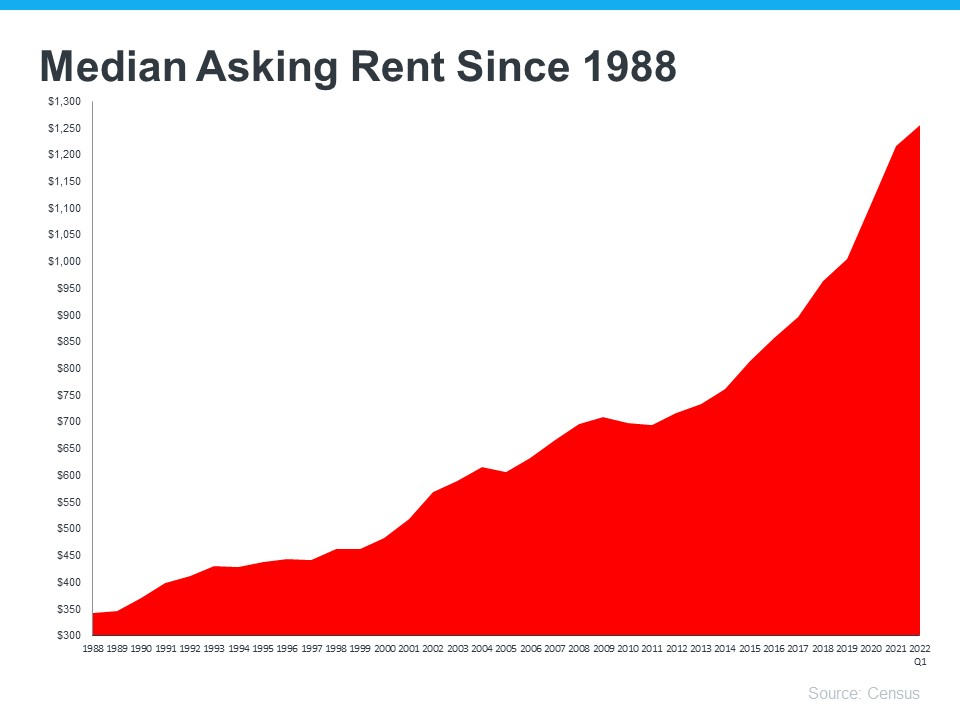 But when you buy a home, your monthly mortgage payment works like a savings account. Over time, as you pay down your mortgage (and as home values rise) you build equity. Equity is important because it increases the amount of money you have in your home and helps you build wealth. So, it's the current value of your home minus your mortgage balance.
According to the latest data from CoreLogic, the average homeowner gained $56,700 in equity over the past year, a number that continues to grow as home values appreciate. This should give you peace of mind that your investment in your home is worthwhile. Not to mention, when you buy, you lock in your monthly mortgage for the duration of your loan, creating a stable and predictable monthly payment, even when dealing with inflation right now.
"Homeowners are shielding from mounting rental prices because their cost is fixed, regardless of what's happening in the market... Tangible assets like real estate get more valuable over time, which makes buying a home a good way to spend your money during inflationary times."
The pros vary widely on how high they think rates will rise in 2022.
We've already seen interest rates climb in 2022 and we're expecting rates to continue to fluctuate which is why it's important to protect your interest rate with Rate Secured for 90 days while you shop for a home. So, if you're thinking about buying a home in the next three months, your best bet is to secure your interest rate today to help you save thousands. It's a no-brainer!
Here's the bottom line with rates: As long as inflation continues to be an issue, interest rates will stay at higher levels.
What is going to happen with home prices?
Home prices are expected to continue to climb about 6.1% on average. That is definitely not the record-breaking increase we saw over the past year, but it's still continued price growth. So, if you're waiting for prices to drop because you think homes will be more affordable in the next few years, the data from leading experts simply doesn't support it.
The big takeaway.
If you're renting today, but thinking about buying a home, it's important to look at the complete picture. Buying a home is a big decision, but having a trusted advisor on your side is key. Let's connect to explore your options so you can learn more about the benefits of homeownership.