5 House Plants to Avoid if You Have Pets
< Back to Articles | Time to Read: 5 minutes
Plants add color to any room in your home and have air-purifying qualities. But it is important to know what you are putting in your home and which plants can be harmful to your furry family members.
Here are 5 house plants that are known to be toxic to both cats and dogs:
Aloe—Aloe has won over the hearts and homes of many gardeners due to its hardiness and skin healing abilities. It even harvests carbon dioxide at night which improves air quality while you sleep. While aloe gel is considered edible, ingestion of the leaves and other parts of the plant are toxic to some animals.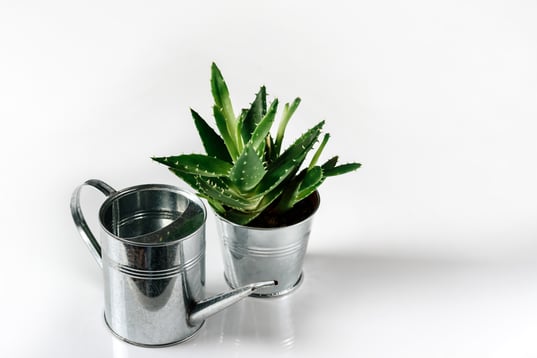 Branching Ivy—This is also called English ivy. It is very popular due to it is low-maintenance, fast growing, looks great hanging. It can thrive in almost any level of light, from full shade to full sun and can withstand periods of drought. Be sure to keep it away from other container plants if you do not want the ivy to take over and kill them. When branching ivy is ingested by pets, it can cause excess drooling, vomiting, and diarrhea.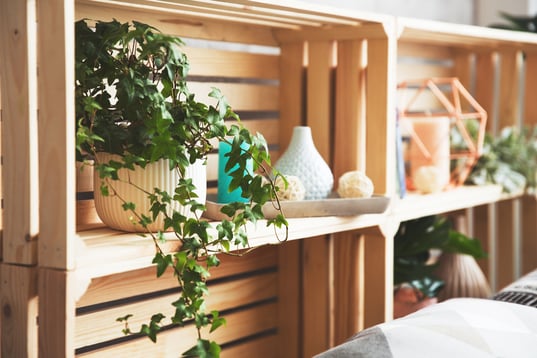 Fig Tree—This is also called a weeping fig or an Indian rubber plant. This tree grows well indoors and are easy to maintain. They have quickly become one of the most popular house plants for interior designers and plant enthusiasts. Unfortunately, the leaves of the fig tree contain a sap that can be irritating to a dog's skin and eyes, or when ingested so it is best to leave this plant out of your home.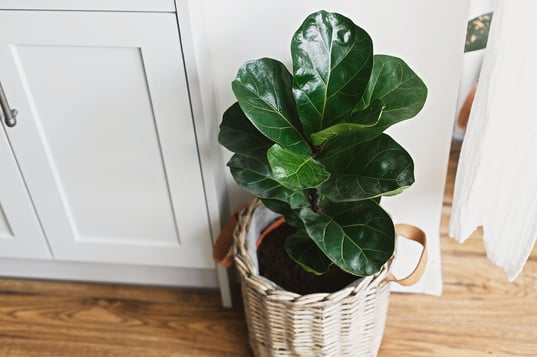 Jade Plant—Named due to its resemblance to the gemstone, the jade plant is a popular type of succulent that is sold at just about any store that sells house plants. There are different varieties of this plant and they all look different from one another. Jade plants are easy to grow and are thought to be symbols of good luck. But you may not be so lucky if you have this plant in your home and your pet decides to nibble on it. All parts of the jade plant are considered poisonous and should be kept away from both pets and children.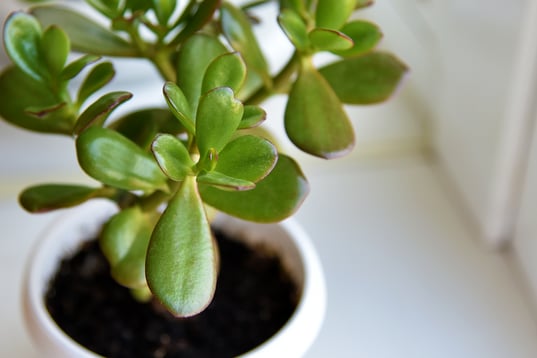 Philodendron—There are many kinds of philodendrons. They thrive indoors year-round without complaint and do not experience too much stress when moving from indoor to outdoor settings. This plant does well with indirect sunlight, a normal watering schedule, and balanced liquid foliage houseplant fertilizer that contains macronutrients. Philodendrons are like ivy in that they tend to trail so you do not want them on the floor for easy access to children and pets. Eating any type of this plant can cause swelling of the lips, tongue, and throat; vomiting; and diarrhea.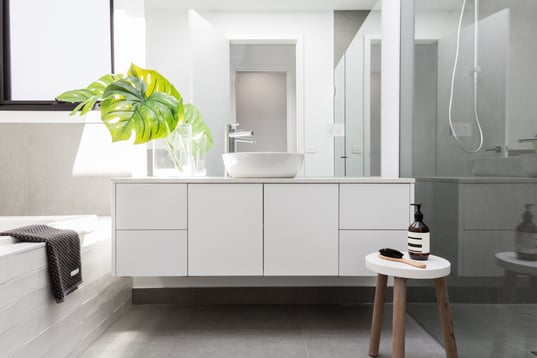 Keep those fur babies safe by choosing house plants that are non-toxic. Here are 5 options for house plants that are safe for cats and dogs:
Boston Fern— This plant prefers filtered light and high humidity levels since it originated from the tropics. For extra humidity care, set the potted Boston fern on a tray of pebbles filled with water or lightly mist it with water once or twice a week. Dry soil is the number one reason that Boston ferns die so be sure to keep the soil damp.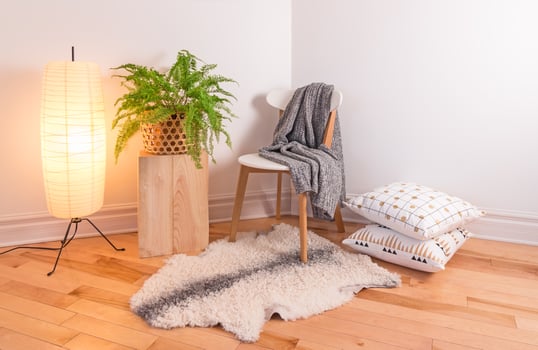 Orchid— Avoid over watering orchids. Constant wetness will cause the roots to rot and will ultimately kill the plant. Orchids need to be fed regularly so make sure you get a balanced fertilizer. Many growers recommend the "weakly, weekly" approach by applying diluted fertilizer (1/4 strength) each time you water instead of a full dose each month.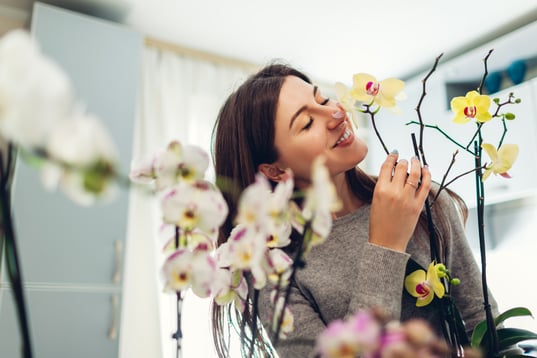 Baby Tears—Also called a Paddy's wig and is native to the northern Mediterranean. It produces lots of tiny white flowers and flourishes well in indoor terrariums and indoor hanging baskets. This plant does require some special attention to look its best. It needs bright, filtered light (or even artificial lights) and lots of water. You do not want these plants to dry out.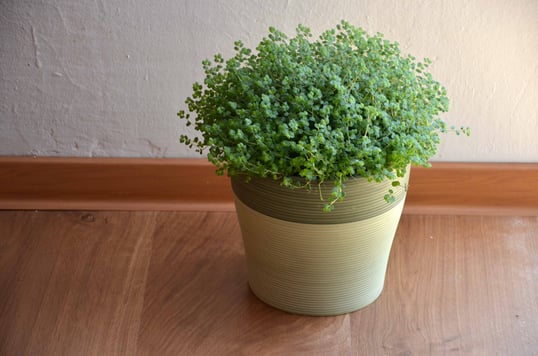 Parlor Palm—This plant is great for beginners and grows best in bright, indirect light. It will become a focal point of any room due to his height (between 4 and 8 feet tall!) and has beautiful, large fronds.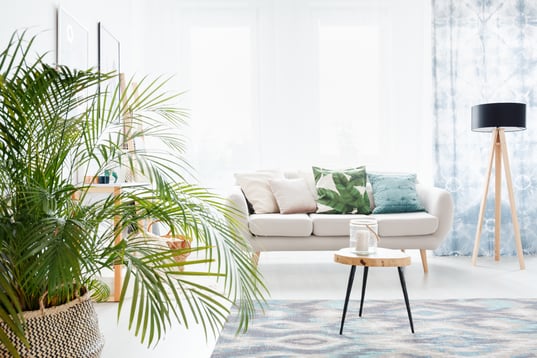 Hens and Chicks—Also called a houseleek. This is a type of succulent that very popular right now due to its unique colors (typically red, green, blue, copper, gold, or a mixture). These are drought-tolerant perennials which means they do well with minimal watering. Common containers for growing hens and chicks are window boxes, strawberry pots, or stone planters.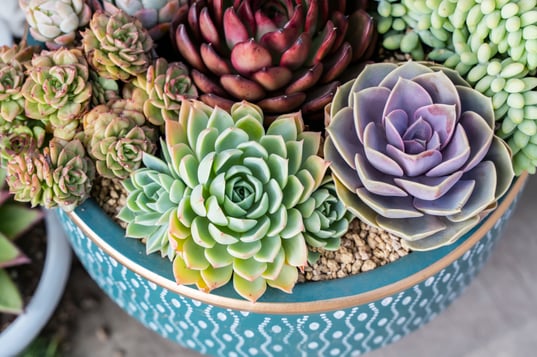 There are plenty more non-toxic house plants out there! So, if you are interested in becoming a plant owner while also being a pet owner, just do a little research on what works best for your situation. Here are a few great resources to help you out:
If you think your pet has ingested one of these plants (or anything toxic), call your vet or emergency vet. Take a picture of the plant with your phone or bring part of the plant (like the leaves) with you to help your vet with assessing your pet's diagnosis. The ASPCA also has a 24-hour hotline for Animal Poison Control available at 888-426-4435.