10 Low-Cost Ways to Decorate for Halloween
< Back to Articles | Time to Read: 5 minutes
As the leaves turn crimson and the air becomes crisp, Halloween enthusiasts eagerly anticipate the chance to transform their homes into eerie haunted houses. But those impressive decorations can come at a dreadful cost. With a little creativity and resourcefulness, you can create a captivating Halloween atmosphere without hurting your wallet. Here are some budget-friendly ways you can decorate your home this Halloween!
1. DIY Decorations
Crafting your Halloween decorations can be an exciting and budget-friendly project. Think of making paper bats, spooky silhouettes, or creepy-crawly spiders out of cardboard or construction paper. There are countless online tutorials and templates to guide you through the process. Check out these fun ideas below!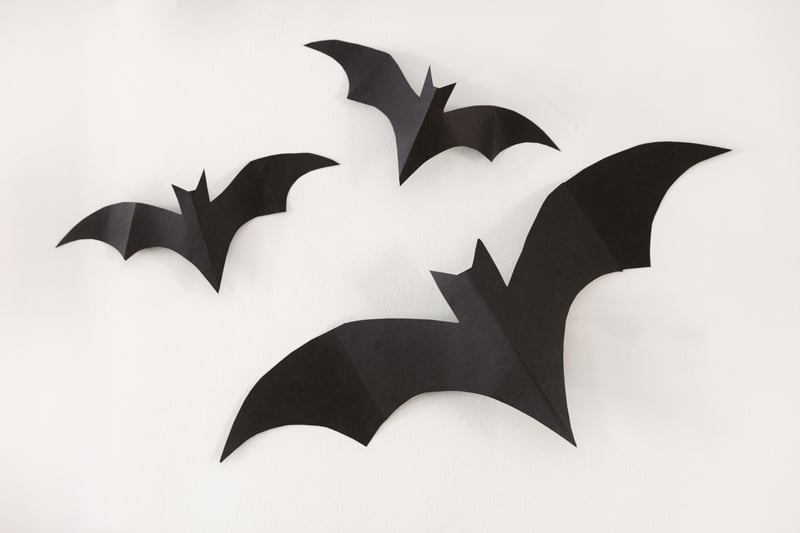 www.prettytogether.com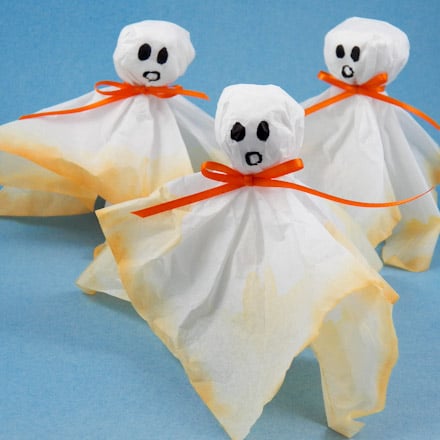 www.auntannie.com
2. Backyard Bounty
Your backyard can provide you with more free Halloween decor than you think! Fallen leaves, branches, and pinecones can be used to create impressive displays. Gather a bunch of twigs, spray paint them black or white (or any color you like!), and place them in a vase for a spooky centerpiece or tie them together to create a wreath.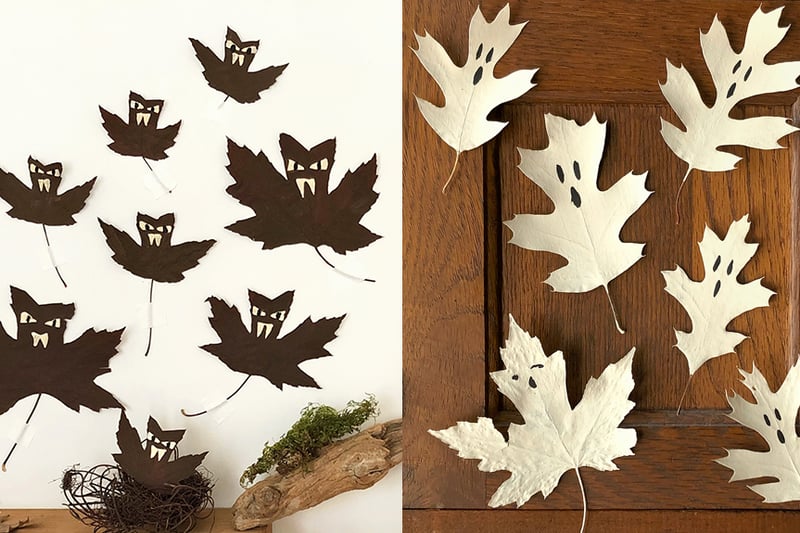 www.woodlarkblog.com
3. Go to Your Local Thrift Store
Thrift stores can be treasure troves for budget-friendly items if you know how to upcycle. Look for vintage items, like candle holders, old frames, mirrors, and antique clocks. With a little imagination and a coat of paint, you can incorporate these items into your space to create a vintage haunted house vibe. Even everyday thrift items can be used to create something new - check out this idea below!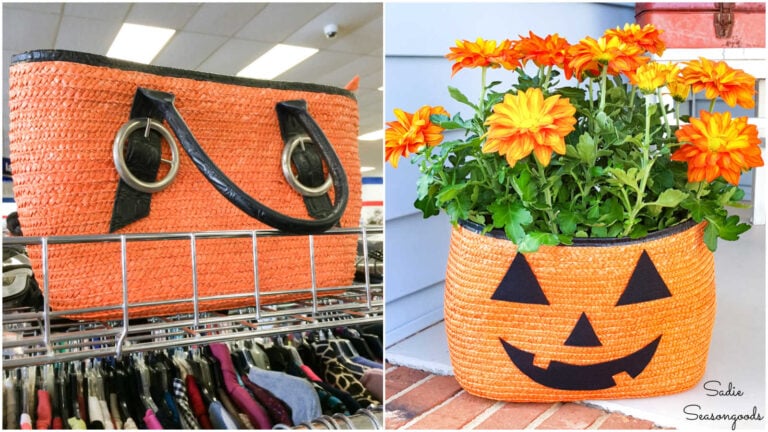 www.sadieseasongood.com
4. Dollar Store Delights
Dollar stores are great places to find affordable Halloween decorations. You can pick up cobwebs, plastic skeletons, and spooky candles for just a few dollars. These items may not be of the highest quality, but they can certainly add a touch of spookiness to your home.

5. Repurpose Items in Your Home
Take a look around your home for items that can be repurposed for Halloween decor. Old sheets can become ghosts, Mason jars can be turned into creepy lanterns, and empty wine bottles can transform into eerie potion bottles with a bit of paint and creativity.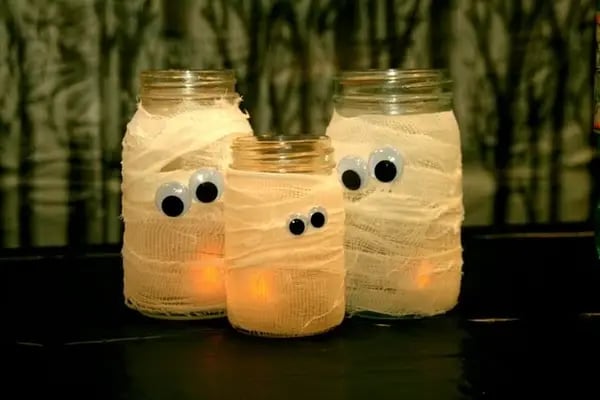 www.buggyandbuddy.com
6. Get Online!
The internet is filled with free printable Halloween decorations. You can find a wide array of resources online, from pumpkin carving templates to spooky signs and banners. Print and cut out these decorations to add a personalized touch to your home. Click here for 100 free templates and fun ways to use them!
7. Back to the Basics
Carving pumpkins is a classic Halloween tradition, and it's also budget-friendly. You can find affordable pumpkins at local farmers' markets or grocery stores. Get creative with your designs, and don't forget to roast the seeds for a tasty snack your kids will love.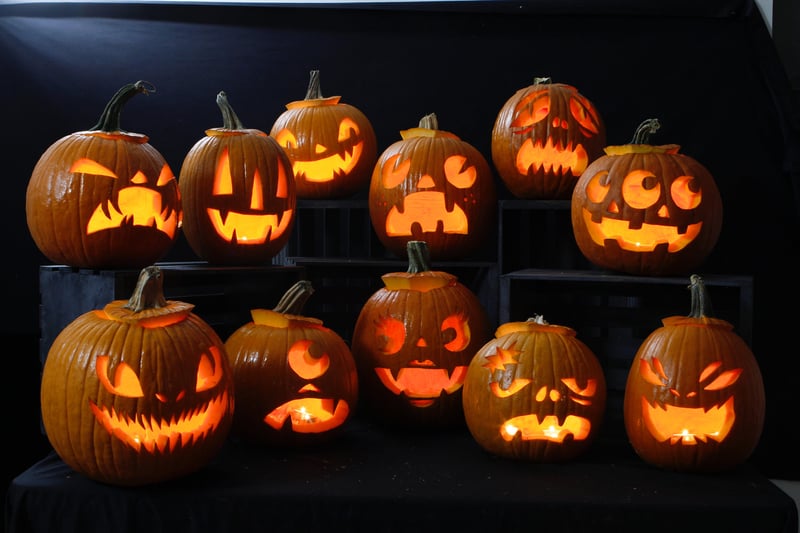 www.maniacpumpkincarvers.com
8. 'Not-So-Cheesy' Cloth
Cheesecloth or gauzy fabric can instantly transform your home into a haunted mansion. Drape it over furniture, chandeliers, or doorways to create a spooky, ethereal ambiance.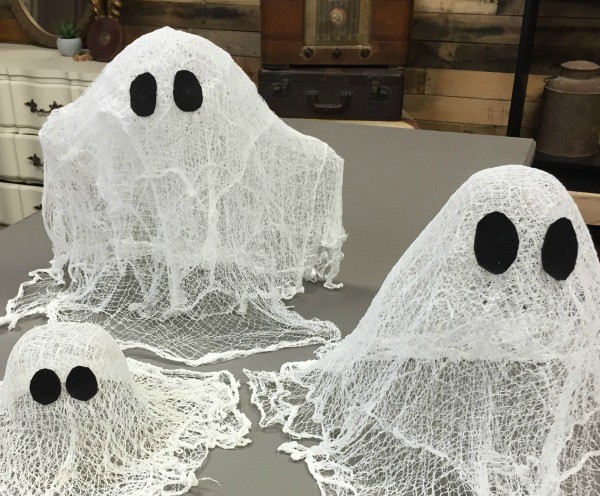 www.divaofdiy.com
9. Get the Kids Involved
Get the whole family involved in crafting Halloween decorations. Not only is it a fun bonding activity, but it also saves money. Kids can make paper ghosts, painted pumpkins, or even spooky masks to hang on the wall. Click for 100 easy Halloween crafts you and your kids will love.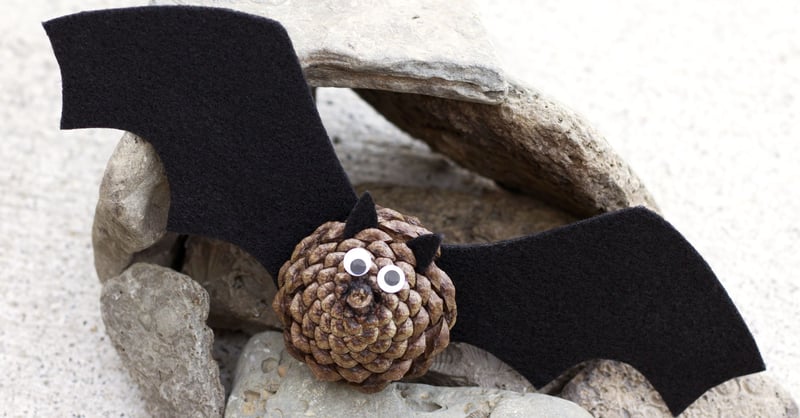 www.pinterest.com
10. Recyclable Decor
Don't throw out those cereal boxes and milk jugs! Instead, try repurposing them into spooky characters. Recyclable materials are great for DIY projects, plus it's cheap and sustainable! Check out these easy, recycled Halloween decorations for inspiration.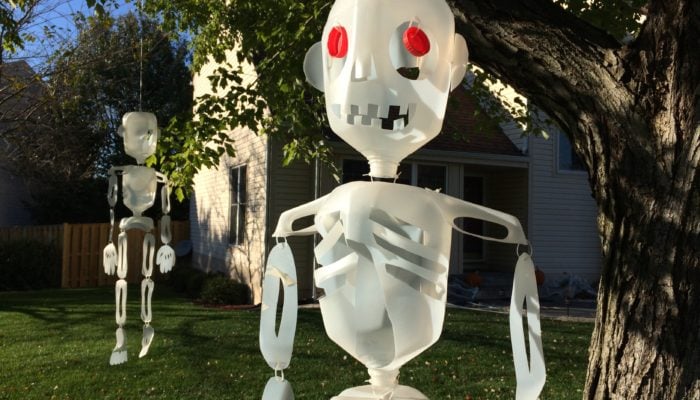 www.trashmagination.com
Though it's important to stick to your budget, it doesn't mean you can't still have fun decorating your home. With these cost-effective ideas, you can create a spooktacular ambiance that will thrill you, your guests, and trick-or-treaters. So, get creative and brew up some budget-friendly Halloween magic to make your home the talk of the neighborhood this October!